Agency and Contract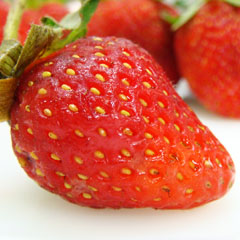 To arrange a free consultation please contact Anthony Thurn on 0408 464 357 or visit our Contact Page.
Please Note: This page is intended for members of the legal profession only. The hourly rate specified for contract work for other legal firms does not apply to work arising from instructions received from the general public.
Agency
Email: anthony.thurn@bigpond.com.au
Mobile: 0408 464 357
Anthony Thurn & Company Solicitors will appear as agent in any of the following Courts (all instructions please by email no later than 5.00 p.m. on the previous day):
Local Court, Downing Centre and Burwood
District Court, John Maddison Tower and Parramatta
Supreme Court of NSW, Queens Square
Family Court, Sydney
Fees:
Appearances of less than two hours in length, commencing at listed time: $100 plus $10 GST.
Appearances taking longer than two hours, for each hour after the first two: $100 plus GST.
Anthony Thurn & Company will not appear or continue to appear where the instructing practitioner has been ordered on the previous occasion to attend personally.
Contract
Many NSW law firms have a fast-paced transactional practice that allows little time for preparation of litigated personal injury matters. If you are in this position, Anthony Thurn & Company can help. Anthony Thurn will accept instructions to attend on a contract basis to deal with such items as drawing pleadings, drawing replies to lengthy requests for particulars, attending conferences with counsel and even attending to instruct counsel on the hearing.
Fees:
Hourly Rate of $40.00 plus GST
Minimum contract: 4 hours ($160.00 plus GST)
If you engage us on an agency and/or contract basis, Anthony Thurn & Company undertakes not to accept instructions to act from existing clients of your firm.
Disclaimer
The content of this website is for general information only and is not intended and is not a substitute for legal advice. You should not act on the basis of anything contained on this Website without first obtaining specific professional advice. If you require legal advice you should consult a solicitor immediately.